Many of you who probably not know much if bamboo has been widely used as material in modern buildings. Generally, the people of Indonesia are already familiar with the use of bamboo as a structural element of buildings, the basic materials for furnitures or decoration. However, what about the use of bamboo for other elements in the room?
Apparently in some big cities in Indonesia, homeowners already beautify the room in their house with bamboo. In this case, the use of bamboo to beautify the room is not limited to structural elements or decorative elements.
Currently, bamboo has been processed into many important materials such as floor coverings (parquet), partition materials and wall covering, and other elements. In this article, we try to summarize some of the easy ways to beautify your rooms using bamboo, by showing you the on going application of bamboo materials that already exist in the market as an interior element.
Flooring
In the past, we are more familiar with wood flooring material/parquet. But nowadays we could also find bamboo which is processed into a floor covering material.
Perhaps many of you are still unsure of the quality and strength of bamboo floor materials compared to wood floor. Questions such as "is the bamboo floor durable?" Or "is bamboo flooring better than hardwood?" May appear in your mind.
According to the article in homedit, bamboo floor are quite durable and not easily damaged as hardwood floor. Even some types of bamboo floors can be even stronger, depending on the properties of bamboo fiber they have.
However, in general the exposure to excess water (e.g in flood conditions) can damage floors made from bamboo as moisture can trigger the appearance of mold and mildew.
Another advantage of bamboo flooring than the ones made from wood is that bamboo is more environmentally friendly than wood. This is because bamboo can be harvested in a much shorter period than wood.
In addition, bamboo can be more easily grown and usually grow in considerable quantities because it is actually included in the family of grasses.
There are at least two types of bamboo flooring that you can find on the market as discussed on the rooang page:
natural laminated bamboo floor
The natural laminated bamboo floor is a bamboo floor made by sticking bamboo blades and pressing with the machine (lamination). According to how to construct its bamboo blades and the visible fiber characteristics, this type of bamboo floor is divided into two types: horizontal and vertical laminated bamboo floor.
Horizontal laminated bamboo floor type means bamboo slabs are arranged and glued horizontally to form the board (the pattern of the bamboo segment on the bamboo is still clearly visible). While on the vertical type the bamboo board arranged vertically (bamboo pattern is not always visible while the texture of the fiber is highlighted).
Molded bamboo floor is bamboo floor made of bamboo material that processed into bamboo pulp. This type of bamboo floor contains a mixture of chemical substances and the appearance is almost similar to the wooden floor. In general, this type of bamboo floor is more durable and harder than the natural bamboo laminate floor.
However, the chemical substances are high enough which is not good for your health.
Here are some examples of the use of bamboo flooring as an interior element of the house:
Well, then how can you install the bamboo floor coverings in your room?
The method to apply bamboo floor coverings is not different from the installation of wooden floor.
make sure the work floor is quite flat. To avoid moisture make sure there is a good base floor which is plain and neat;
apply filler material on the base floor by gluing or by nailing it to the floor;
arrange and install bamboo floor boards one by one by gluing them with the appropriate glue. Give it a little distance between wooden boards in anticipation of expansion (preventing curved floors);
in the finishing step, you can apply coating to the floor to beautify the floor appearance.
For additional information, the price of bamboo floor material per square meter is generally between 200 thousand rupiah to 300 thousand rupiah, depending on the type of bamboo and the quality of bamboo flooring. For example, the wholesale bamboo flooring prices at alibaba are priced at 16 USD/m2 only.
Wall
In addition to widely used for floorboard making materials, bamboo can also be used as a material for wall coverings and partitions.
The wall panel made of bamboo is similar to bamboo curtain but the distance between the bamboo blades is quite small, unlike the bamboo blinds which have wider distance between blade.
For example the following bamboo panel from foreverbamboo.com:
Although the price is quite expensive, this bamboo panel (1.2 x 2.4 meters) is quite interesting because the finishing is pretty neat.
However, for those of you who want to apply bamboo materials as custom wall coverings/partitions, you can also do it with a relatively low cost. You can use the remaining bamboo sticks that are still in good condition after it used at the time of concrete casting or as a bamboo scaffolding.
You can chop a bamboo stem for 10 cm long and arrange it to make a transparent wall.
One good example is the house designed byBenjamin Garcia Saxe for his mother in Costa Rica:
In addition, bamboo bars can also be arranged vertically as semi-transparent partitions between rooms.
Furniture
Utilization of bamboo for the manufacture of home furniture would be familiar to us. Many pieces of furniture in our homes are made of bamboo, such as long benches (in Javanese often called "lincak"), bamboo tables, bamboo armchairs, or bamboo couches.
Because it is made of bamboo, usually the price of the furniture can be slightly more affordable than home furnishings made of hardwood materials.
Some examples of furniture made of bamboo that can be used to beautify your room among others are as follow: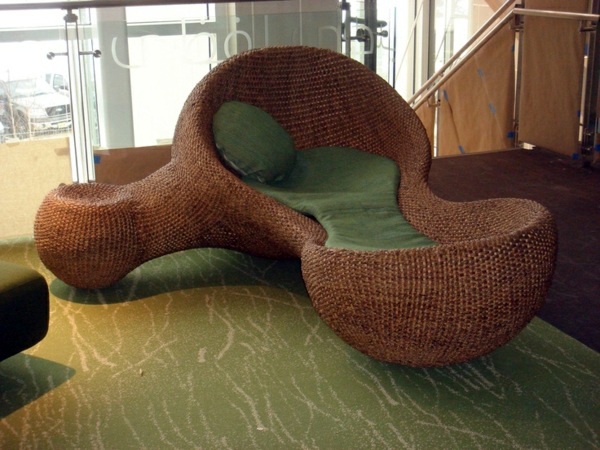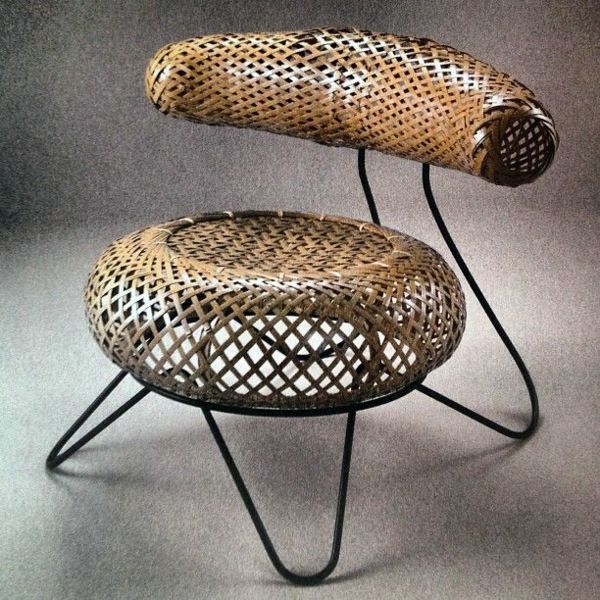 The use of furniture made of bamboo to enhance your room is not limited to the utilization of premium furniture as exemplified in the pictures above.
You can also combine traditional furniture such as lincak bamboo placed on one corner of the room in your modern minimalist home.
This combination can actually create a unique impression because the character of a modern minimalist room which is tend to clean and shiny, while traditional furniture such as lincak bamboo can bring a natural and rough impression.
Decorative Elements
Bamboo is also widely used as a decorative element in the room.
Some of the interior elements that we find sometimes are made of bamboo, such as decorative lights, flower vases, book containers, jacket hanger, table decorations, and so forth.
You can easily beautify the room in your home with the decorative elements made of bamboo. Here are some examples of interesting decorative elements made of bamboo that you can use as your home room filler.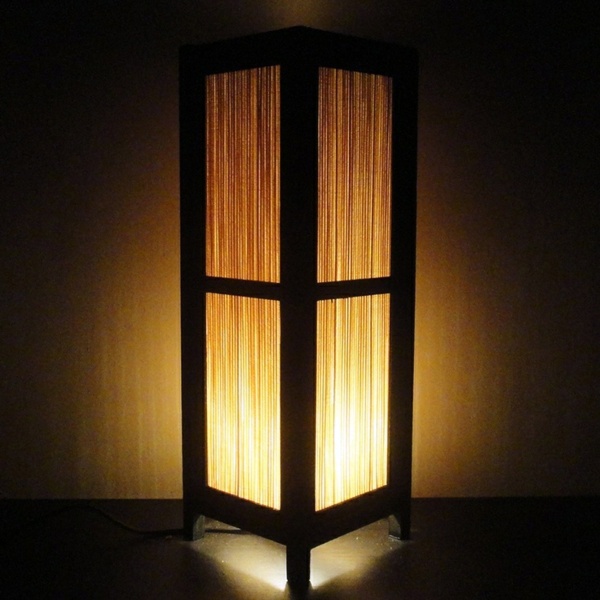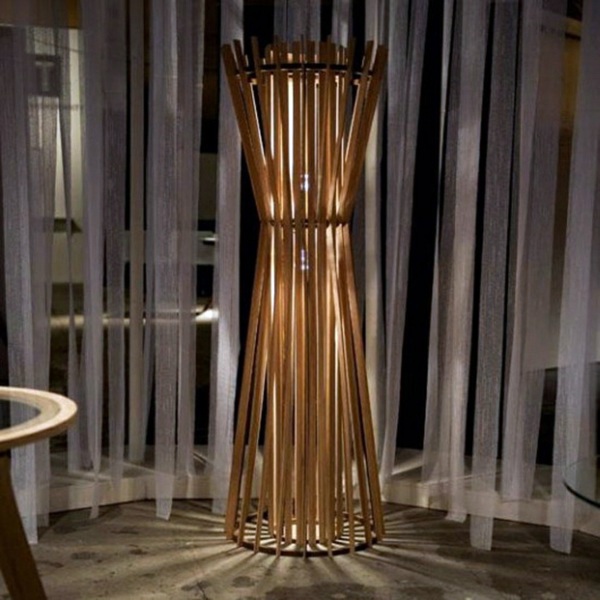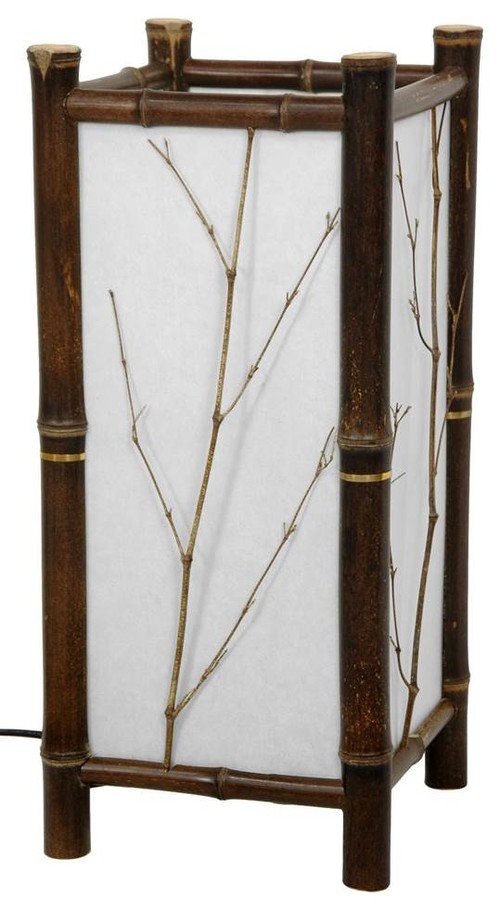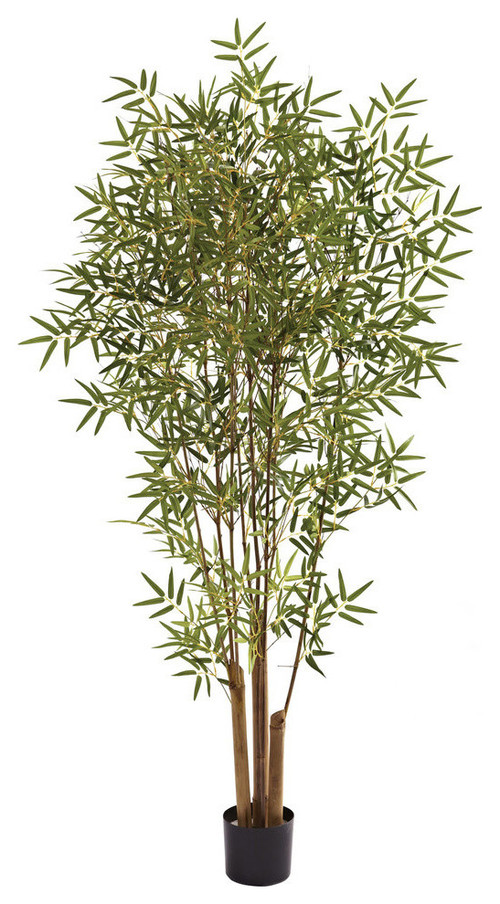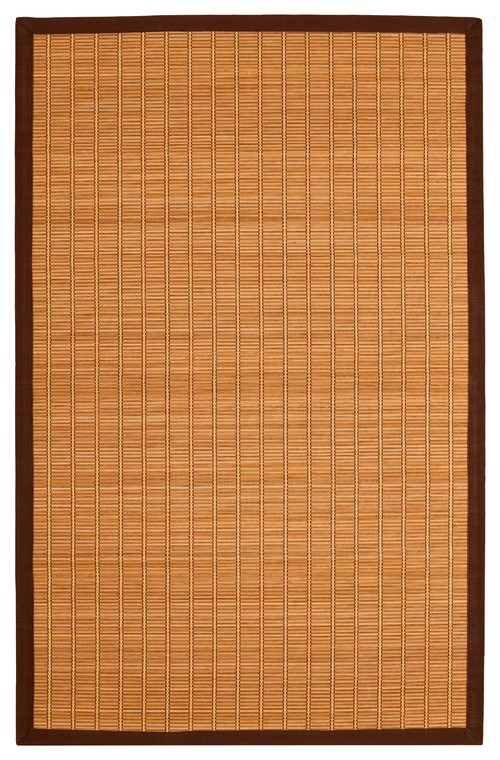 Structural Elements
In Indonesia alone the use of bamboo for building structural elements have been known since antiquity. In rural areas in particular, we can still easily find houses and other buildings made of bamboo as a whole.
The use of bamboo for structural elements can not be separated from the fact that bamboo is the most easily found material in various regions in Indonesia. It is cheap, fast growing, lightweight, and includes easy to assemble into a building (does not require high technology).
With these characteristics even the average person can easily participate in building a house made of bamboo, which is reflected in the culture of mutual help in building houses in rural areas in Indoensia.
Do you have any other examples?  Do not hesitate to throw your comments below 🙂